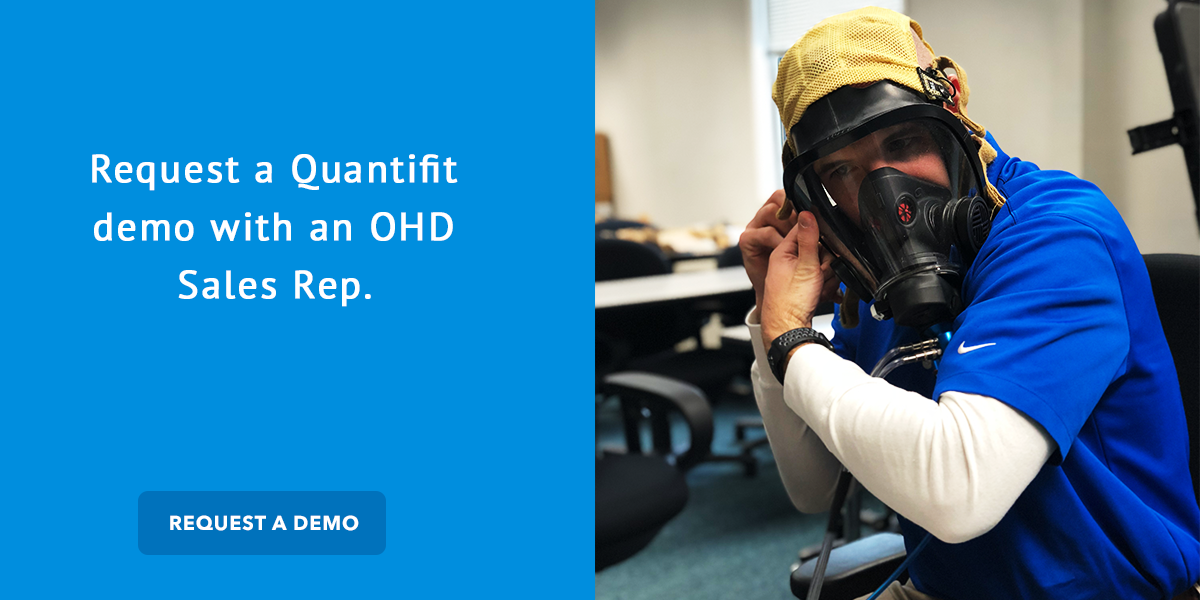 Request a Quantifit Demo
"We are committed to serving our customers not only with the best products available, but also with the best service in the industry."
The OHD demo process seeks to provide transparency and leave you feeling prepared to make an informed decision regarding your fit test needs. The OHD Quantifit provides a fast, safe and reliable fit test. Are you interested in a Quantifit demo?
We have a vast network of trusted distributors across the country, so coming to your office is not a problem. During a live demo, an OHD team member meets with you for 30 - 45 minutes and administers a complete fit test demonstration. We perform live demos to educate you for fit testing season. It's the best and easiest way for communicating the true value of our products.
If you'd like to schedule a demo, fill out the form to speak to one of our sales reps.