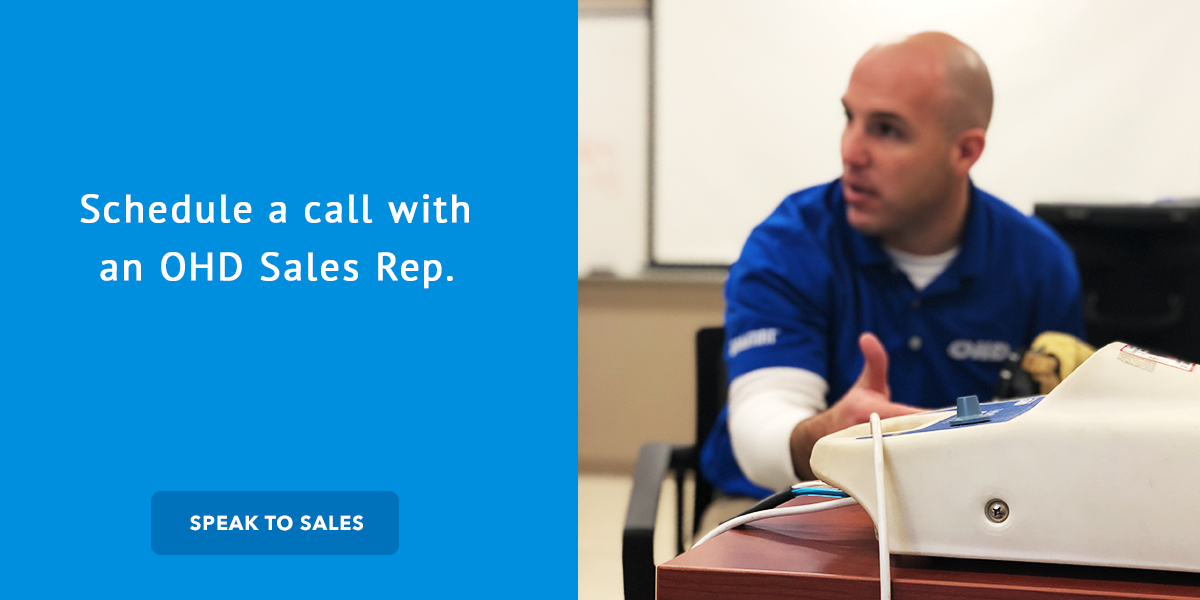 Speak to an OHD Sales Rep
"We are committed to serving our customers not only with the best products available, but also with the best service in the industry."
OHD offers top-quality equipment and services to the law, fire, industrial and occupational health industries.
Our knowledge covers a broad range of products and services:
Providing the fastest, safest and most accurate fit test with the OHD Quantifit
Controlled negative pressure technology
Vision and hearing products
Spirometers and Intoxylizers
Let's talk about how we can save you time and money by using OHD as your provider. Fill out the form to contact our sales team, email sales@ohdusa.com or call 888.464.3872
Fill out the form to contact an OHD Sales Rep.