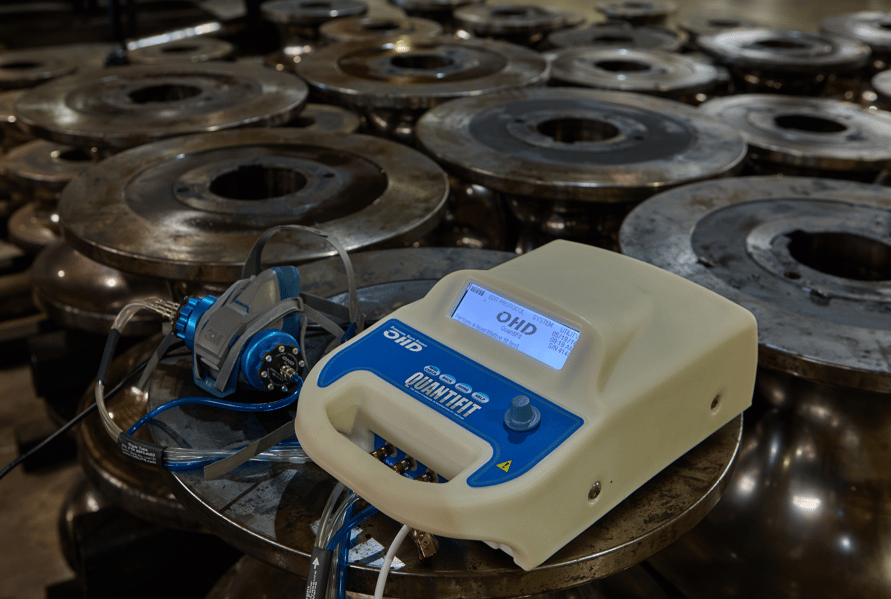 The OHD Quantifit: an ROI Analysis
After years of helping clients conduct thousands of respirator fit tests, two factors determine the success of a fit-testing program: speed and cost.
There are two essential technologies for respirator fit-testing: Ambient Aerosol, which is particle-counting aerosol technology, and Controlled Negative Pressure (CNP) by OHD. We have conducted an ROI Analysis to highlight the strengths and weaknesses of each technology.
In the ROI Analysis, we found that:
CNP technology can test over 100 MORE masks a day than an ambient aerosol device.

The Quantifit has the lowest initial cost AND service cost.

CNP measures 97.9% of known calibrated leaks.
To get the full ROI Analysis between both devices, fill out the form. If you have any questions on how the Quantifit can streamline your fit testing process, schedule a free demo.
Read our ROI Analysis between CNP and Ambient Aerosol Technologies!