CNP Technology vs. Aerosol: Creating a better fit test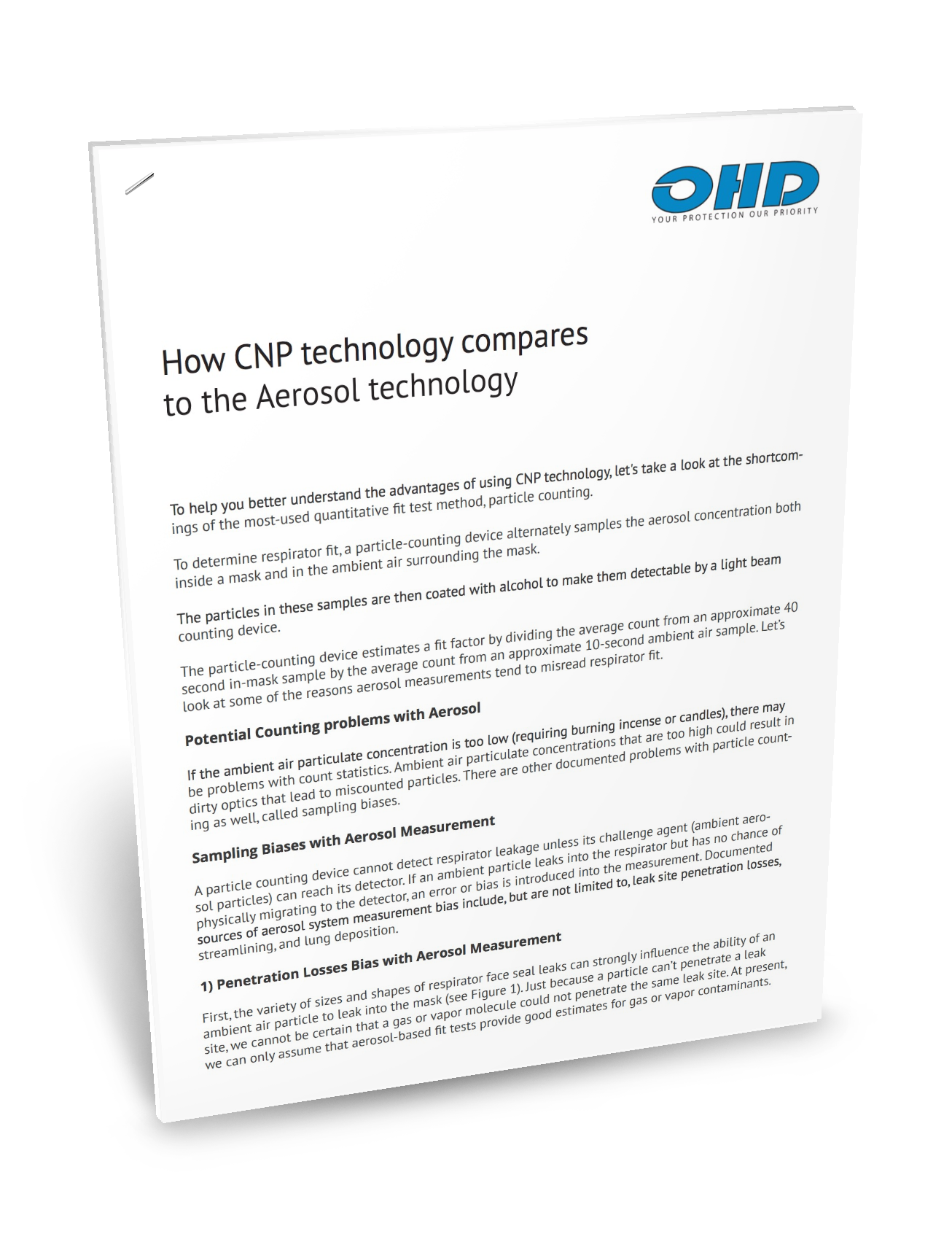 For years, aerosol technology was the preferred method for testing respirator fit. Advances in technology, specifically the invention of controlled negative pressure (CNP) technology gives you other, more reliable methods for testing fit. We wrote a whitepaper on:
The strengths of each technology

Why sampling biases increase risk
Why aerosol technology undercounts particles
How CNP eliminates the need for particle counting
To learn more about CNP technology and how it can help you more effectively protect the health of your people, download our whitepaper, How CNP technology Compares to the Aerosol Technology. You can also read how the OHD Quantifit has become the leading technology in mask fit testing.
Read our whitepaper on why CNP technology is the preferred method for fit testing.